Past Events — Veteran at the Vigil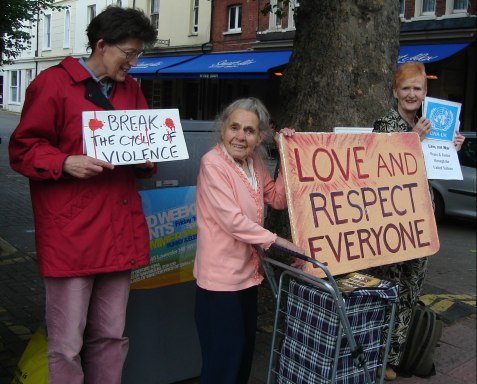 97 year old Mabel Cluer takes the place of her son Edwin at Wimbledon Vigil for Peace outside Wimbledon Library on Friday 8th August 2008.
Edwin, a mainstay of the Vigil since October 2001, was having a well-deserved holiday.
---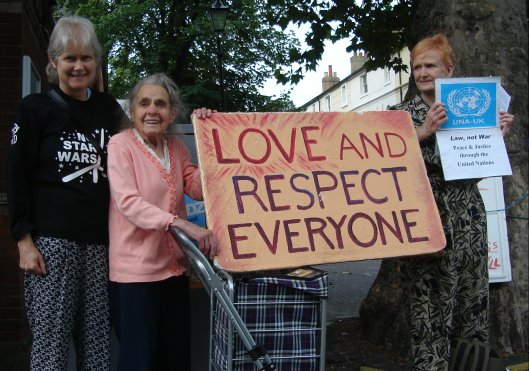 Mabel with her daughter Dilys, and Alison Williams, another stalwart.
---