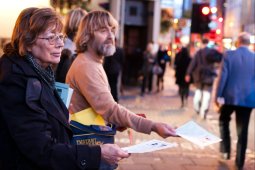 Photos from the Vigil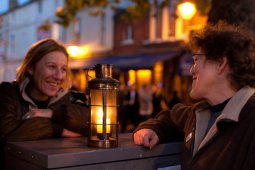 ---
Download original vigil leaflet in PDF form
Military attacks are the wrong response to terrorism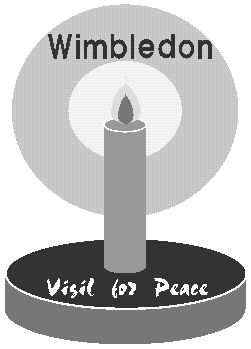 The Wimbledon Vigil for Peace took place every week from 6–7pm in St Mark's Place outside Wimbledon Library from October 2001 until Covid-19 restrictions brought it to an end in 2021. It began in opposition to the military response following the 11th September terrorist attack and continued in order to oppose the ongoing cycle of violence. We still believe that military attacks are the wrong response to terrorism.
There are alternatives
The Vigil was sponsored jointly by Wimbledon and Wandsworth Quaker Meetings, by Merton UNA and Wimbledon CND, groups which all focus on alternatives to war; Quakers are well known for their commitment to peace, Wimbledon CND campaigns for a nuclear-free world, and Merton UNA works for a better understanding of the United Nations system and its Charter as the basis of international law.
Our Agenda for Peace
The manifest injustices of the world to be acknowledged and addressed
International law to be universally respected
The United Nations to be central to conflict resolution
Full compliance with disarmament treaties that already exist
The elimination of weapons of mass destruction to be a top priority worldwide
---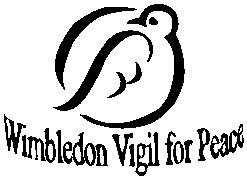 The world could be a better place.
War is Not the Way.
---