Past Events — Fête of the Earth
---
Joanna (on the left) and Hazel discussing plants.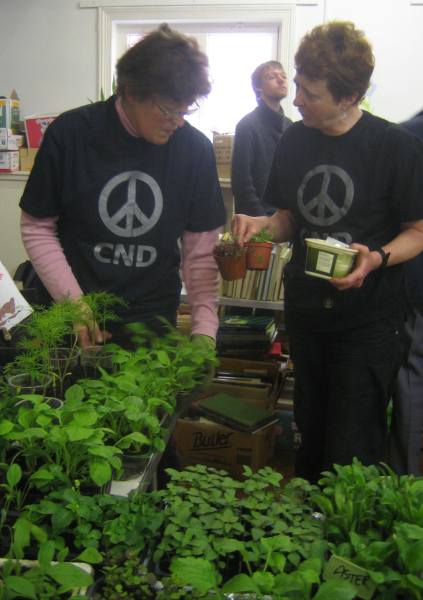 ---
Joanna busy on the plant stall.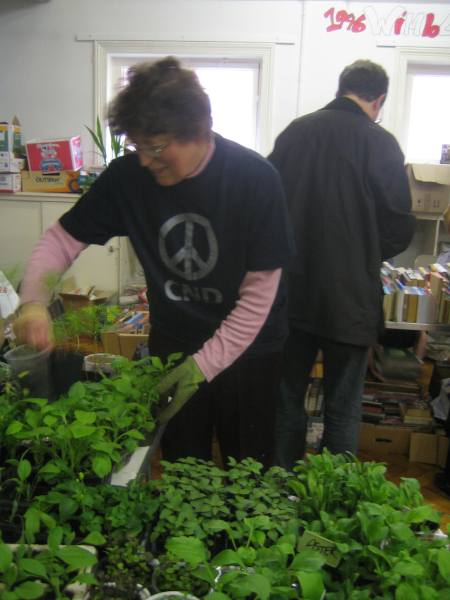 Photos by Daphne Perry
---
A rare clear view of the bric-à-brac stall and the café tables (foreground).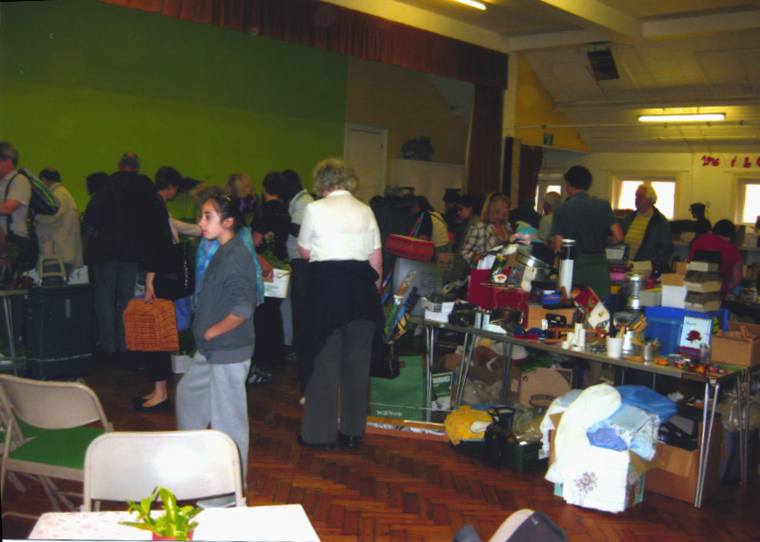 ---
Just after opening time: a busy crowd buying plants (foreground) and bric-à-brac (beyond).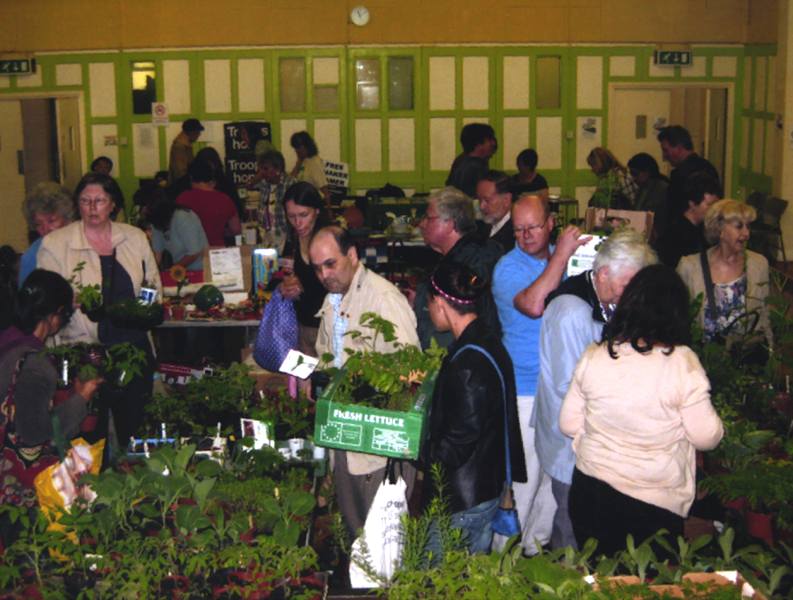 ---
Customers crowd round the plant stall (foreground) and book stall (back wall).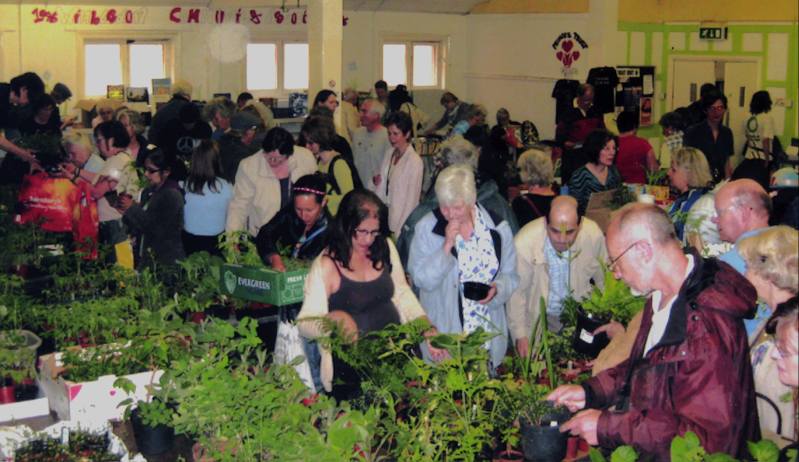 Photos by Jim Lindsay
---